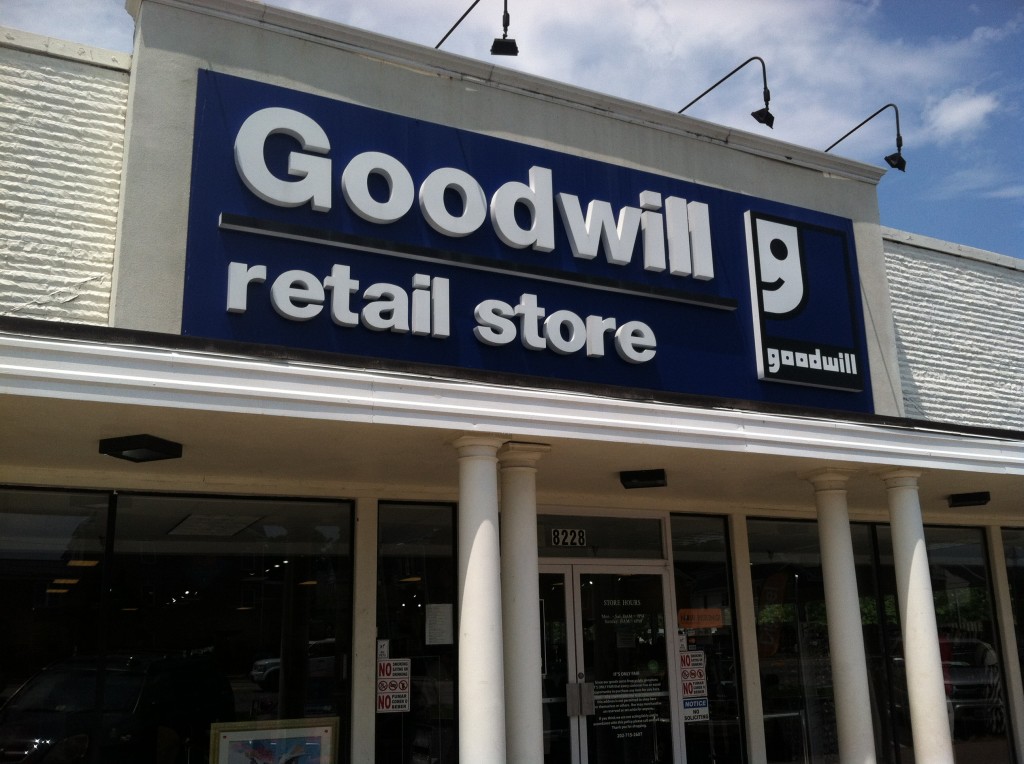 Address:
8228 Richmond Hwy, Alexandria, VA 22309
Phone: (571) 527-4434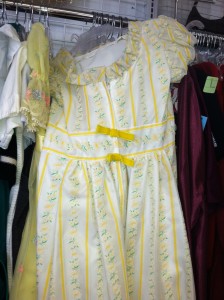 This Goodwill had a good selection of household and clothing items. (Toys were a little scarce.) Their pricing on vintage items was fair to very good, although I found the pricing on some more contemporary items to be ambitious at best. (I spotted a nice set of mixing bowls that were listed at nearly retail. I love secondhand shopping, but if I'm going to pay retail I prefer to, you know, be shopping retail.) The furniture selection was moderate. The loudspeaker announced that every Wednesday is customer appreciation day, which means 25% off, and the sign at the door said Thursdays they offer the same discount with military ID. (Subject to change, of course, at any time, so call to confirm before you go.)
Also, as with many Goodwills, they have a limited selection of new, in package items at discount prices. I wasn't in the market for any of those so I didn't browse them, but I've typically found them to be comparable to what's offered at any dollar store.
Have you shopped here? Did you find a great deal? Let us know about it down there in the comments!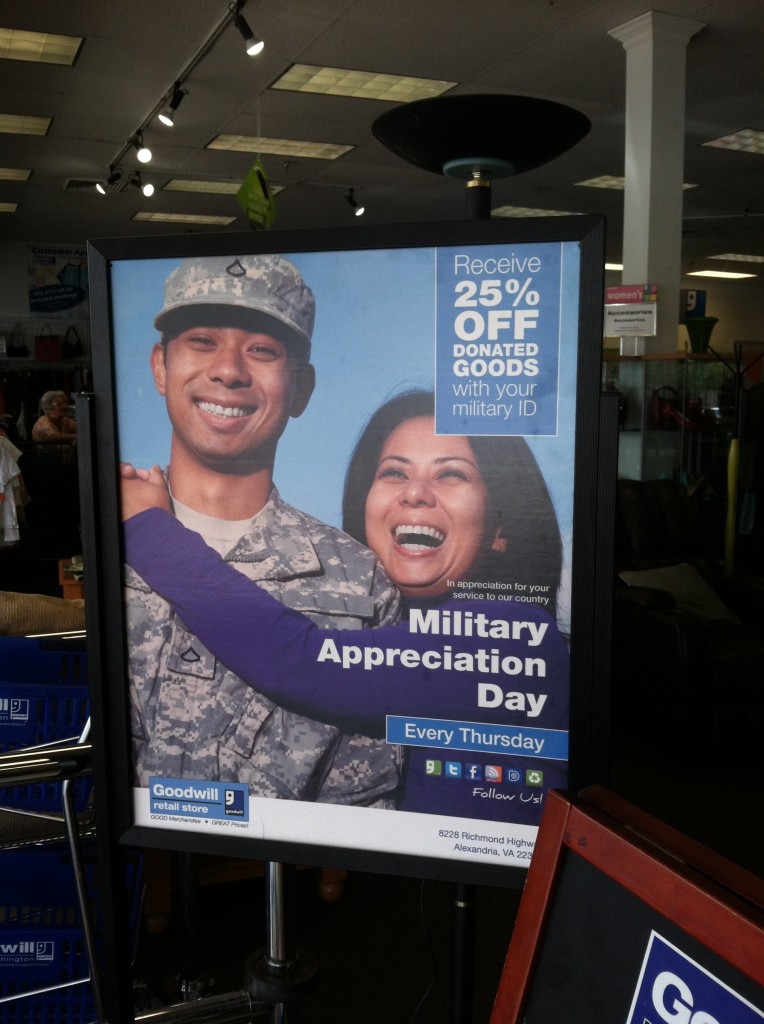 Looking for more fun things to do? Check our Playdate calendar or volunteer to host a playdate near you!
Thank you for being here! People like you make our group go!
The Joy Troupe NOVA Moms
get the very best Mom News in their inboxes every week! Our members get priority invitations to our awesome FREE family events and group discounts, too. We have so much fun, and we are looking forward to getting to know you and your family!
(Membership is always free!)
As a bonus, you'll also get to download our 2009 cookbook e-version FOR FREE!