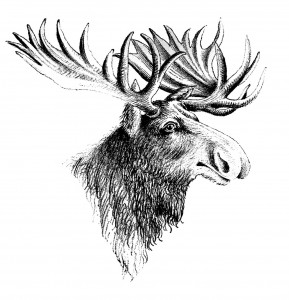 When: Tuesday, May 28, 2013 from 10:00 AM to 1:00 PM (EDT)
Where: Meghan's Place, will be emailed to attendees, Alexandria, VA 22310

From Harper Collins Children's Books:
If a big hungry moose comes to visit, you might give him a muffin to make him feel at home. If you give him a muffin, he'll want some jam to go with it. When he's eaten all your muffins, he'll want to go to the store to get some more muffin mix.

In this hilarious sequel to If You Give a Mouse a Cookie, the young host is again run ragged by a surprise guest. Young readers will delight in the comic complications that follow when a little boy entertains a gregarious moose.
Please feel free to bring a snack to share. I will, of course, have muffins to go along with the story! We look forward to seeing you there.
Looking for more fun things to do? Check our Playdate calendar or volunteer to host a playdate near you!
Thank you for being here! People like you make our group go!
The Joy Troupe NOVA Moms
get the very best Mom News in their inboxes every week! Our members get priority invitations to our awesome FREE family events and group discounts, too. We have so much fun, and we are looking forward to getting to know you and your family!
(Membership is always free!)
As a bonus, you'll also get to download our 2009 cookbook e-version FOR FREE!