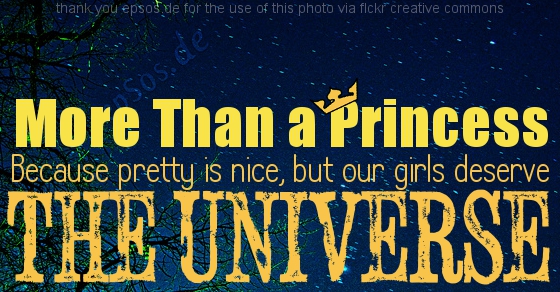 Popular culture is heavily slanted toward encouraging girls to be pretty. Pretty is nice, but it's not enough. So the Joy Makin' Mamas seek out inspiration, encouragement, and equipment that gives our girls the tools to be who they are really capable of being. You know your daughter is bold, intelligent, smart, confident, good at problem solving, curious, and capable of developing unbelievably good leadership skills. So when you see something that will help you get her there, you make a note of it! Now you can pin it to our So Much More Than a Princess board to share with other JMMs who are looking for the same things.
Pinterest's rules for group boards say that I can only invite you to pin to the board if you're following it. Click the follow button so we can send you an invite, and we look forward to having you on board!

Looking for more fun things to do? Check our Playdate calendar or volunteer to host a playdate near you!
Thank you for being here! People like you make our group go!
The Joy Troupe NOVA Moms
get the very best Mom News in their inboxes every week! Our members get priority invitations to our awesome FREE family events and group discounts, too. We have so much fun, and we are looking forward to getting to know you and your family!
(Membership is always free!)
As a bonus, you'll also get to download our 2009 cookbook e-version FOR FREE!