When: Thursday, April 11, 2013 from 9:30 AM to 12:30 PM (EDT)
Where: Meghan's Place, Alexandria, VA 22310 (address will be emailed to event attendees the night before the event.)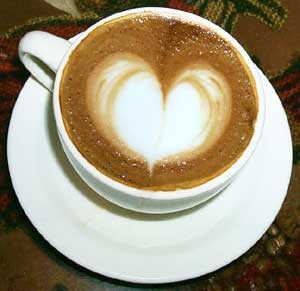 There are few things in life more pleasant than a nice visit with friends- and a little treat. The smiles, good cheer, and the warm smells just lift up your whole day.
Please join us for coffee, tea, and a mid-morning snack. I provide coffee, tea, and water. Please feel free to bring a snack to share and come enjoy a relaxing morning with great company!
Looking for more fun things to do? Check our Playdate calendar or volunteer to host a playdate near you!
Thank you for being here! People like you make our group go!
The Joy Troupe NOVA Moms
get the very best Mom News in their inboxes every week! Our members get priority invitations to our awesome FREE family events and group discounts, too. We have so much fun, and we are looking forward to getting to know you and your family!
(Membership is always free!)
As a bonus, you'll also get to download our 2009 cookbook e-version FOR FREE!