Welcome, NOVA Families! Are you new here? Be sure to visit Joy Troupe 101.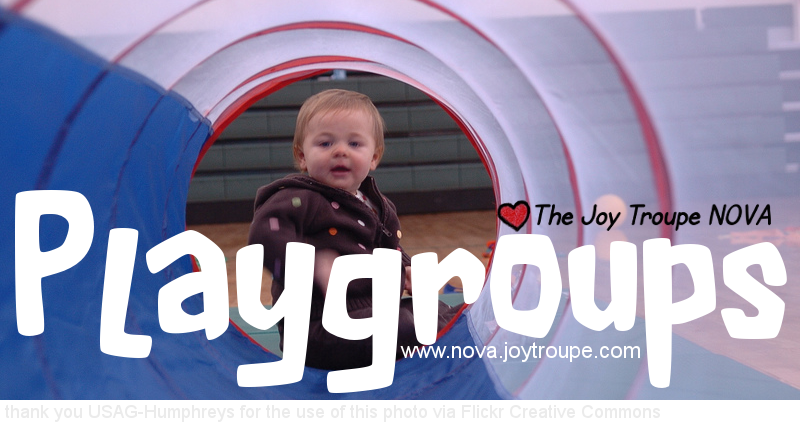 Want to know more? Check out one of our Northern VA playgroups pages:
*These groups need a coordinator or co-coordinator. Click here to learn more about being a group coordinator.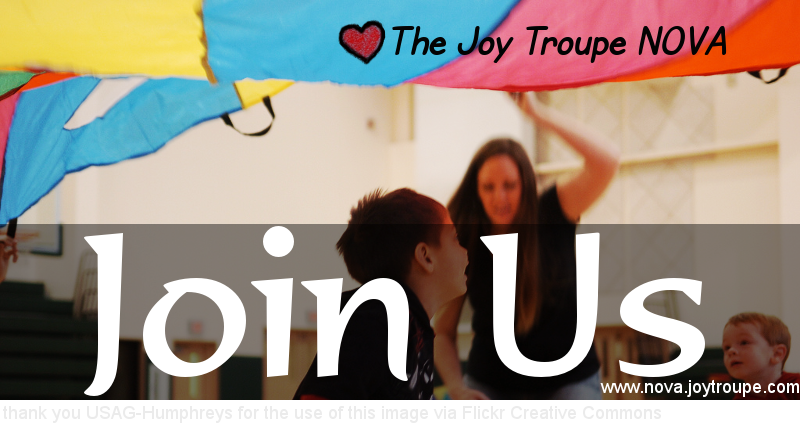 Everyone needs a place to build a network and find people they can count on. If you have kids, you REALLY need a network of other moms! That's why so many moms look for a playgroup when their first child is born or when they move to a new area. If you don't have one, who will tell you where to find an awesome babysitter, or which dentist will be patient with a frightened kid? Each of us is doing the very best we can to be the very best parent to our particular child. Come join us as we support each other through the funny times, the triumphs, and the (hopefully rare) scary and hard times, too.
Welcome to our community of Joy Makin' Moms and Dads, where we are all on the same side- the kids'! In addition to our playgroups, ou'll find community event listings, a playground map, a thrift store directory and more. Membership is always FREE of charge.  You can join today via our Join Page. We look forward to meeting you!
Interested in becoming a volunteer?