Springfield moms, our Munchkin Mob Springfield Playgroup members get Top NOVA Mom News for FREE and get priority invitation to awesome, free, family events!
As a bonus, you'll also get to download our 2009 cookbook e-version FOR FREE!
***Munchkin Mob Playgroup is a Joy Troupe Group.
Our Munchkin Mobsters keep us jumping! If you are looking for a group that's not just an online chat resource, but a group of real women and kids getting together face-to-face, we are totally for you!
Our group of Springfield, Annandale, and Burke families get together regularly for playdates, outings, moms' night, and more- come build your network with us!
Our group is organized cooperatively, which means there is room for your ideas too, and that there is a team of enthusiastic people who volunteer their time to come up with fun things to do and new ways for us all to get to know each other- come have fun with us!
Join Now! We're looking forward to meeting you.
Munchkin Mob Springfield Playgroup News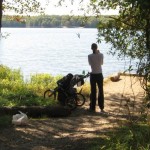 [catlist id="41″ excerpt=yes thumbnail=yes thumbnail_size=75,75 thumbnail_class=alignleft morelink="Read more"]
---
[suffusion-the-author display='first-name'] is your organizer. Meet [suffusion-the-author display='first-name']:
[suffusion-the-author display='description']
Visit my profile | Visit my website