When: Wednesday, February 20, 2013 from 10:30 AM to 1:30 PM (EST)
Where: Meghan's Place, Alexandria, VA 22310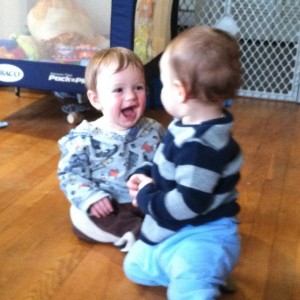 Bitty Babies, big sibs, and Mommies who visit. Oh My!
What do kids do at a home playdate? They dig. They climb. They practice taking turns. They work together. They share. They use their manners. But, most of all, THEY HAVE FUN!
Join us for a playdate for everyone. Weather permitting, we'll be in the yard.
**address and directions will be emailed the evening before the event.
Looking for more fun things to do? Check our Playdate calendar or volunteer to host a playdate near you!
Thank you for being here! People like you make our group go!
The Joy Troupe NOVA Moms
get the very best Mom News in their inboxes every week! Our members get priority invitations to our awesome FREE family events and group discounts, too. We have so much fun, and we are looking forward to getting to know you and your family!
(Membership is always free!)
As a bonus, you'll also get to download our 2009 cookbook e-version FOR FREE!