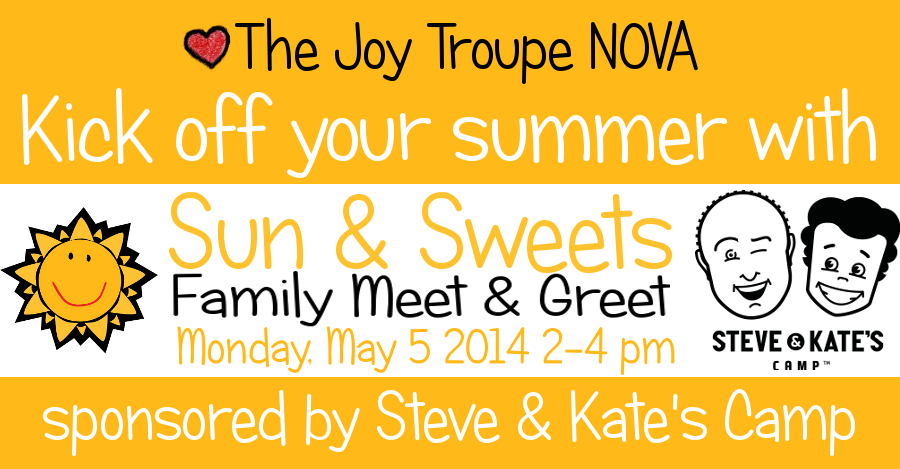 Sun & Sweets Family Meet & Greet
Bouncy trouncy bouncy FUN FUN FUN FUN FUN! Come enjoy some kid-friendly activities and refreshments, and a chance to get to know other NOVA families! BRING OUT THE BIG KIDS! Since school lets out early for FFX county kiddos, we are excited to have you for treats, the playground, activities, and an opportunity to learn more about Steve & Kate's camp options. ***Rain date May 12.
Starts: 05/05/2014 02:00 pm
Ends: 05/05/2014
Duration: 2 hours:
Jefferson Manor Park 2909 Farmington Drive
22303
US

Looking for more fun things to do? Check our Playdate calendar or volunteer to host a playdate near you!
Thank you for being here! People like you make our group go!
The Joy Troupe NOVA Moms
get the very best Mom News in their inboxes every week! Our members get priority invitations to our awesome FREE family events and group discounts, too. We have so much fun, and we are looking forward to getting to know you and your family!
(Membership is always free!)
As a bonus, you'll also get to download our 2009 cookbook e-version FOR FREE!