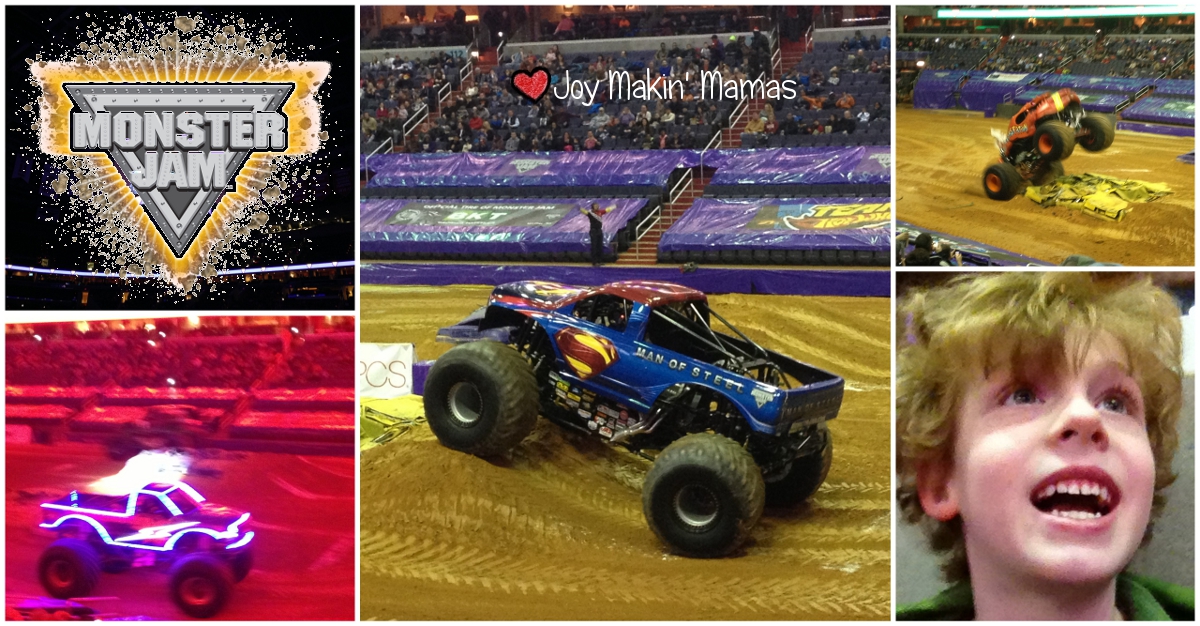 Tickets Now Available for Monster Jam® in Washington, D.C.
Monster Jam's Return to the Verizon Center January 24 & 25
(Washington, DC – December 16, 2014) – Feld Motor Sports® announced today that tickets for Monster Jam® at the Verizon Center in Washington, D.C. are now on sale. Monster Jam is the world's premier Monster Jam truck series, and features favorite trucks such as Grave Digger and Iron Man.. Monster Jam events are affordably priced for the whole family with seats starting at $25 for adults and $10 kids (ages 2-12). Pit Party Passes for Saturday and Sunday are also available for purchase. Tickets are available at the Verizon Center box office, online at www.ticketmaster.com or by phone at 800-745-3000.
Monster Jam will be performing at the Verizon Center on:
Saturday, January 24 at 2:00 P.M.
Saturday, January 24 at 7:30 P.M.
Sunday, January 25 at 2:00 P.M.
Approximately 12 feet tall and about 12 feet wide, Monster Jam trucks are custom-designed machines that sit atop 66-inch-tall tires and weigh a minimum of 10,000 pounds. Built for short, high-powered bursts of speed, MonsterJam trucks generate 1,500 to 2,000 horsepower and are capable of speeds of up to 100 miles per hour. Monster Jam trucks can fly up to125 to 130 feet (a distance greater than 14 cars side by side) and up to 35 feet in the air.
The Party in the Pit on Saturday, January 24 and Sunday, January 25 from 11:00 A.M. to 12:30 P.M. will give fans the opportunity to get a view of the massive Monster Jam trucks up close and meet some of their favorite drivers. Pit Passes are $10 and must be accompanied with a ticket for the 2:00 P.M. show.
For more information on the Monster Jam, log onto www.MonsterJam.com.  To follow Monster Jam on Facebook at Twitter, log on to Facebook.com/MJOnline and Twitter.com/MonsterJam.
About Feld Motor Sports®
Feld Motor Sports, Inc. is the world leader in specialized arena and stadium-based motor sports entertainment.  Feld Motor Sports productions include Monster Jam®, Monster Energy Supercross, AMSOIL Arenacross and Nuclear Cowboyz®.  Feld Motor Sports is a division of Feld Entertainment, the world's largest producer of live family entertainment.  For more information on Feld Entertainment, visit www.feldentertainment.com.
Looking for more fun things to do? Check our Playdate calendar or volunteer to host a playdate near you!
Thank you for being here! People like you make our group go!
The Joy Troupe NOVA Moms
get the very best Mom News in their inboxes every week! Our members get priority invitations to our awesome FREE family events and group discounts, too. We have so much fun, and we are looking forward to getting to know you and your family!
(Membership is always free!)
As a bonus, you'll also get to download our 2009 cookbook e-version FOR FREE!