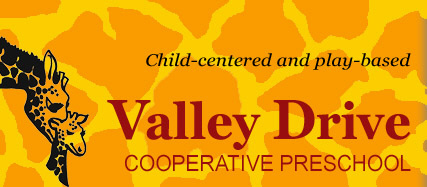 Looking for something fun to do with your family on a Saturday morning? Come out to our
Valley Drive Cooperative Preschool Spring Carnival!
Saturday May 18, from 10am – 12pm
Commonwealth Baptist Church, 700 Commonwealth Avenue, Alexandria VA 22301
A $5 ticket for anyone 2 years of age and above gets you:
- Face painting!
- Moon bounce!
- Great games!
All this, while you munch on popcorn, snow cones, and a barbeque lunch! We will also be raffling some great prizes! Tickets will be sold at the event.
Your ticket to this event will not only support our local 50+ year old Del Ray/Rosemont-based cooperative preschool and its parent-supported and parent-developed educational program, but it will also help us in our immediate mission to find a new permanent location by the end of this year. Your support will help us in our search process, fund improvements needed at our new location, and aid in our school's move to accommodate our 60+ children!
Founded in 1958, Valley Drive is a parent-run, non-sectarian cooperative preschool. Our purpose is to furnish the best possible educational opportunities at the most reasonable cost. Members are accepted regardless of race, sex, national origin, or religion. As a cooperative preschool, Valley Drive parents work together in the classroom, alongside school staff, to give our children a unequaled and nurturing preschool experience.
Looking for more fun things to do? Check our Playdate calendar or volunteer to host a playdate near you!
Thank you for being here! People like you make our group go!
The Joy Troupe NOVA Moms
get the very best Mom News in their inboxes every week! Our members get priority invitations to our awesome FREE family events and group discounts, too. We have so much fun, and we are looking forward to getting to know you and your family!
(Membership is always free!)
As a bonus, you'll also get to download our 2009 cookbook e-version FOR FREE!