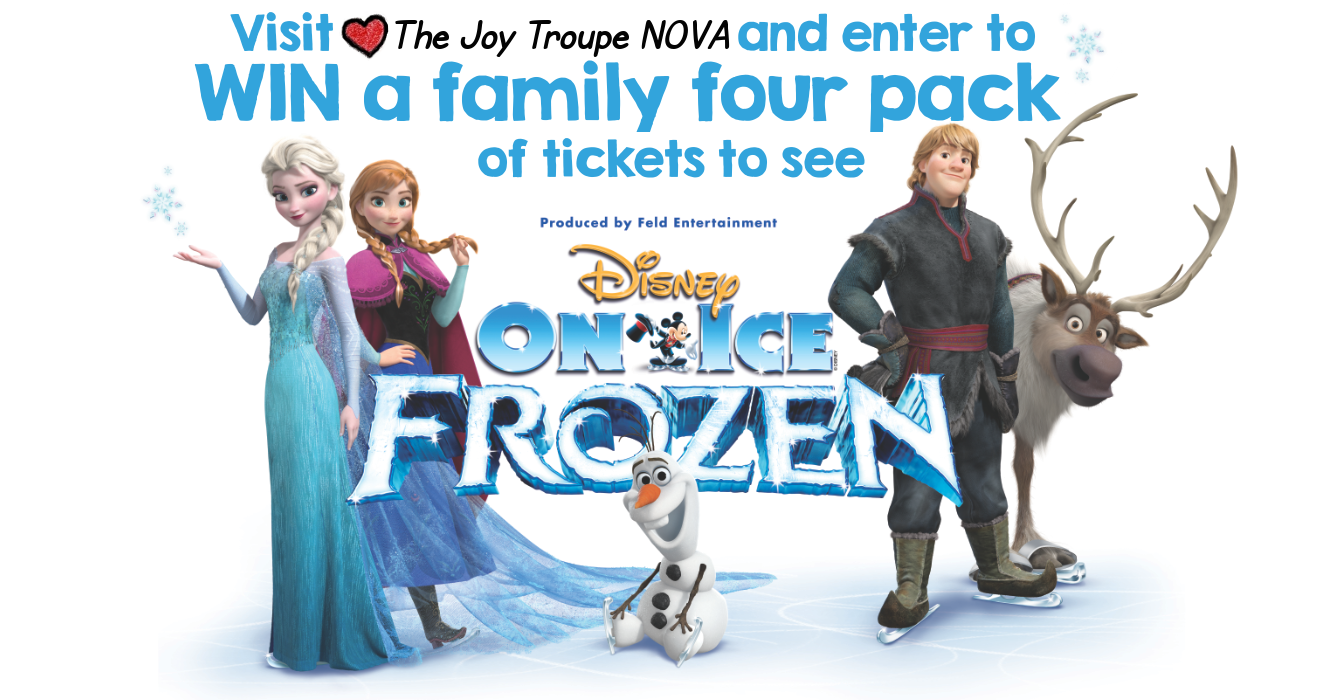 Frozen fans take note! Here is your opportunity to win a family four pack of tickets to see Disney on Ice Presents FROZEN on Friday, October 24th at 3:30 pm! (Performance at the Patriot Center. See full show details here.) Speaking from experience, the Disney on Ice performers always do an INCREDIBLE job of bringing these characters to life, and you'll be thrilled that you took your kids to see this show.
Once you unlock the giveaway form with your free entry just for being awesome, you have multiple opportunities to gain additional entries, which will give you a better chance to win! Be sure to bookmark, share, or pin this page to remind you to come back and get them all. (You'll find clues to our social media entries in the comments section, and sometimes a bonus entry will be posted directly to the comments!) Additionally, our members and Facebook group members will get extra bonus entries, so make sure you join us both ways (and also like us on FB and follow us on Twitter) and get your best chance of winning!
As always, thank you all so much for sharing these giveaways with your friends! The reason we are able to have so many awesome opportunities for you guys to win tickets is because you are such a great, engaged group! I love announcing winners- it totally makes my day- and I love you guys for being the kind of community that supports these giveaways.

AS always, I wish I didn't have to mention that all entries are moderated, and that anyone attempting to get more entries than they are entitled to will be disqualified. Have fun, and I HOPE YOU WIN!
Winner will have 24 hours to respond after notification or an alternate winner will be announced. This giveaway is in no way affiliated with or endorsed by any social media site, including Facebook, Twitter, and Pinterest.)
Looking for more fun things to do? Check our Playdate calendar or volunteer to host a playdate near you!
Thank you for being here! People like you make our group go!
The Joy Troupe NOVA Moms
get the very best Mom News in their inboxes every week! Our members get priority invitations to our awesome FREE family events and group discounts, too. We have so much fun, and we are looking forward to getting to know you and your family!
(Membership is always free!)
As a bonus, you'll also get to download our 2009 cookbook e-version FOR FREE!