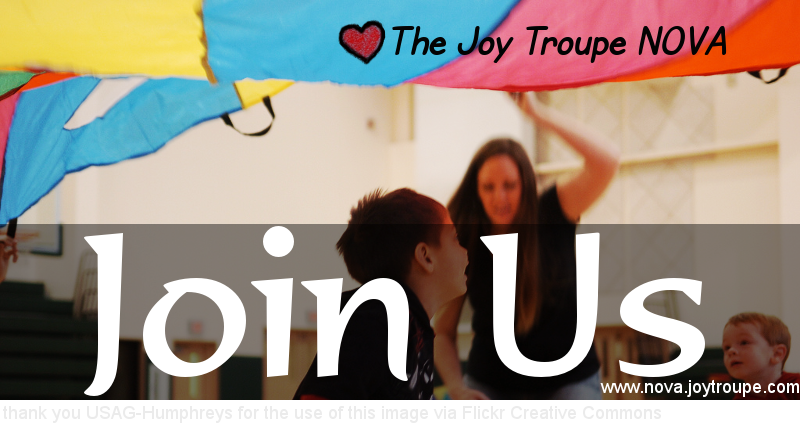 Our members get Top NOVA Mom News for FREE and get priority invitation to awesome, free, family events!
As a bonus, you'll also get to download our 2009 cookbook e-version FOR FREE!
As a Joy Troupe NOVA Member, you will get:
Priority invitations to our awesome playdates and social events! Most are 100% free of charge!
First notice of group discounts for our members
Top NOVA Mom News in your inbox every week
NO MEMBER FEE EVER!
Remember when you were a kid, and your mom could walk out the back door and run over to a neighbor's house and visit with another mom, and there were always kids nearby to play with? Well, welcome to our neighborhood! We are looking forward to meeting you. Our kiddos LOVE playing with other kids, and us mamas (and papas, too, of course) need to build our network of families with kids close in age to our own.
As a special bonus, when you join you can download the ebook of Tummy Full of Joy, our 2009 cookbook, for free! Join today, and come have fun with us! All parents and caregivers are welcome to attend.
Already a member? Click here.