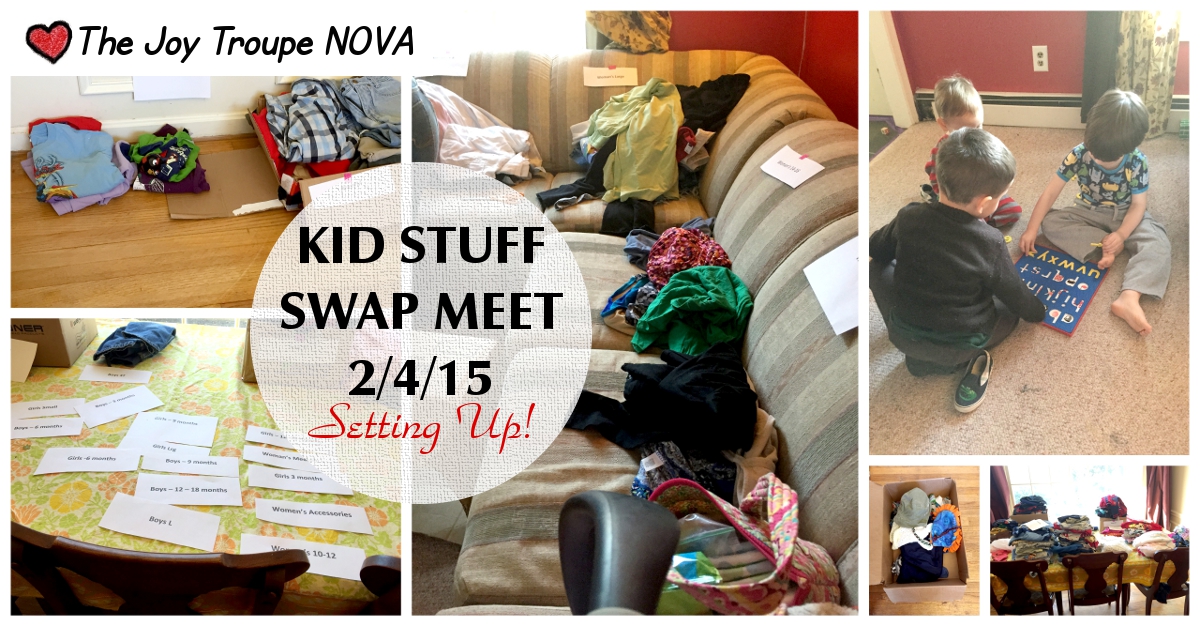 Huge thanks to Danette and Dana for coming early to help get things in order- it really made things run smoothly to have a head start on setup! Thank you all very much for bringing things, for taking things, and for being such excellent company. If you haven't joined us for one of these yet, as you can see, Danette printed out our category labels and we sorted items as we unpacked them. Then we just "shopped" the stacks labelled with categories we were in search of. (I have a couple of new outfits! That'll put a smile on anyone's face.) We swap toys, household items, kid & adult clothing, books, etc.
As always, HOSTS ARE WELCOME! If you're feeling inspired to host one of these yourself, contact me to set it up.
And let me just say I am REALLY glad I have scheduled a truck to come pick up the leftovers. This is approximately ONE HALF of the remainder after the swap: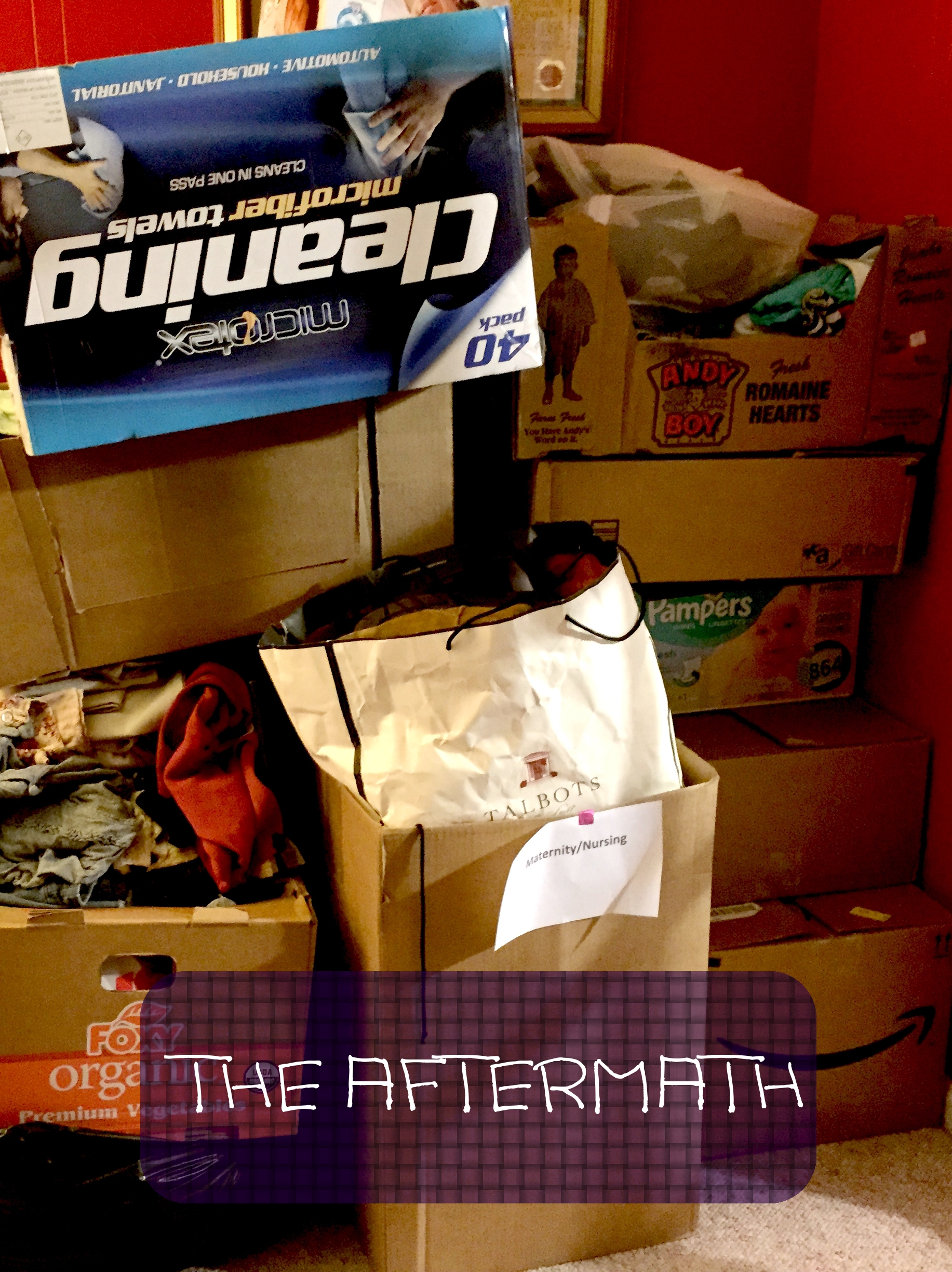 For future reference, if you have a charitable project that could use some of our leftover items, I am happy to release things to them if they will come and pick up. As you can see from the photo above, there's usually a significant amount of gently used goods to donate, so I need it picked up and on its merry way ASAP, but however it benefits our community is fine with me.
Looking for more fun things to do? Check our Playdate calendar or volunteer to host a playdate near you!
Thank you for being here! People like you make our group go!
The Joy Troupe NOVA Moms
get the very best Mom News in their inboxes every week! Our members get priority invitations to our awesome FREE family events and group discounts, too. We have so much fun, and we are looking forward to getting to know you and your family!
(Membership is always free!)
As a bonus, you'll also get to download our 2009 cookbook e-version FOR FREE!