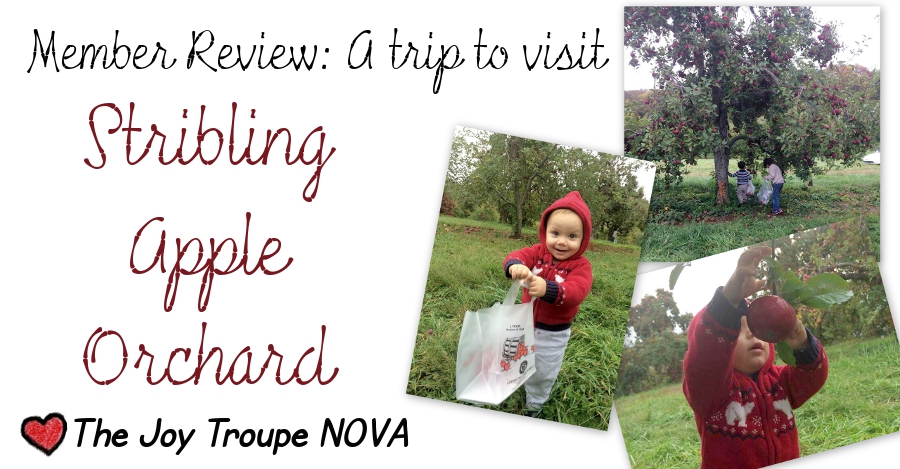 Stribling Orchard 11587 Poverty Hollow Ln, Markham, VA 22643 (540) 364-3040
Plenty of space for the kids to run and have fun! Great photo ops! About just over a dozen choices of apples: pre-picked and you pick available. And you can drive through the orchard! Pumpkins also available (pre-picked). Family owned and operated farm, just don't feed the livestock! Great for children of all ages! They even have a country store with fresh baked items and canned items. Free to go in! About 45 min west of Alexandria. Closes 1st week in Nov. also, 1/2 price grounders! So we picked 2 bushels $40
Photos and review courtesy of Joy Troupe Member Dana S!
Looking for more fun things to do? Check our Playdate calendar or volunteer to host a playdate near you!
Thank you for being here! People like you make our group go!
The Joy Troupe NOVA Moms
get the very best Mom News in their inboxes every week! Our members get priority invitations to our awesome FREE family events and group discounts, too. We have so much fun, and we are looking forward to getting to know you and your family!
(Membership is always free!)
As a bonus, you'll also get to download our 2009 cookbook e-version FOR FREE!