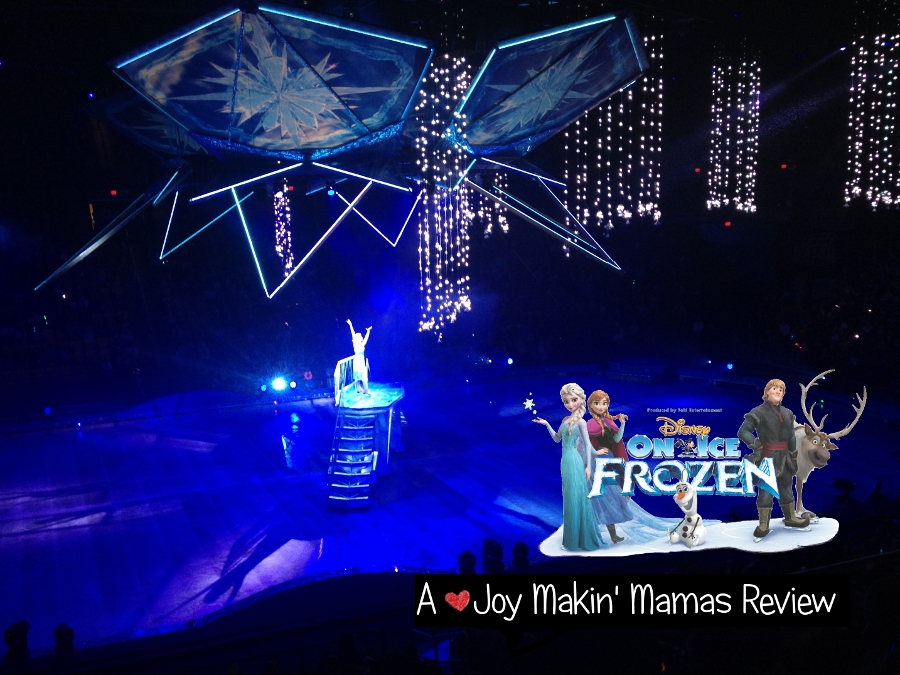 I received tickets to Disney on Ice Presents Frozen to facilitate my review. I have not been compensated for sharing my experience with you, which I do in hopes that you, too, will have a lovely time at the show!
First, what to know before you go:
Find your local listings at ticketmaster.com
There are pyrotechnics in this production, but no strobe lights.
The noise level varies from quite moderate to very loud at times. It never got as loud as say, front row at a rock concert, but sensitive individuals might want to consider earplugs or noise cancelling headphones.
Disney on Ice presents Frozen surprised me by being even MORE visually spectacular than other Disney on Ice presentations I've seen. From the incredibly detailed costumes to the incredibly vibrant color palette, the show was eye candy from start to finish. The iconic costumes were, obviously, interpreted for freedom of movement, so if you have an active princess on your hands, you might want to fuel her imagination with one of these versions, if you can. Read the full review and see over 75 photos of the event, here >>
Looking for more fun things to do? Check our Playdate calendar or volunteer to host a playdate near you!
Thank you for being here! People like you make our group go!
The Joy Troupe NOVA Moms
get the very best Mom News in their inboxes every week! Our members get priority invitations to our awesome FREE family events and group discounts, too. We have so much fun, and we are looking forward to getting to know you and your family!
(Membership is always free!)
As a bonus, you'll also get to download our 2009 cookbook e-version FOR FREE!